All-Night Pharmacy by Ruth Madievsky
All-Night Pharmacy has been on my radar for almost a year, and the day I saw it available at my local bookstore (before release), I practically ran seven blocks to secure the one copy left on the shelf.
I've followed the hype for Madievsky's debut over several months, and I'm thrilled for the author every time I see it included on another round-up or 'most anticipated' list.
All-Night Pharmacy
has appeared in articles penned by
Nylon
,
Hey Alma
,
Literary Hub
,
The Millions
, and more, and for good reason.
Set in Los Angeles, readers follow a young woman under the influence of her older sister Debbie. The two often find themselves at a bar named Salvation, a place where drugs are in no short supply and risky interactions are the outcome of the intake. Despite her own hesitations, our unnamed narrator feels a magnetic pull towards her sister's rebellious ways, until one night, Debbie disappears.
Lost without her sister, and avoiding her unstable mother, our narrator gets a job as an emergency room secretary, where she falls down the rabbit hole of addiction. Here she meets Sasha, a Jewish refugee who comes to her aid, but can this new woman in her life fill the void that Debbie left behind?
Madievsky's debut explores generational trauma, addiction, sisterhood, and survival. The writing in this book is truly outstanding. My copy is heavily highlighted, a Post-It note on almost every page. This is a gripping rollercoaster of a story. Do yourself a favour and add it to your list.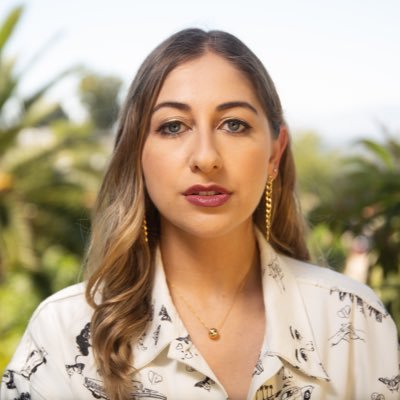 Photo by Adam F. Phillips
Ruth Madievsky is the author of a novel,
All-Night Pharmacy
, an instant national bestseller. Her fiction, nonfiction, and poetry appear in
The Atlantic
,
The Los Angeles Times
,
Harper's Bazaar
,
GQ
,
Tin House
,
Guernica
,
them
,
Ploughshares
,
The American Poetry Review
, and elsewhere. Her debut poetry collection,
Emergency Brake
, was the winner of the Wrolstad Contemporary Poetry Series and spent five months on Small Press Distribution's Poetry Bestsellers list. She was the winner of
The American Poetry Review
's Stanley Kunitz Memorial Prize,
The Iowa Review
's Tim McGinnis Award for fiction, and a Tin House scholarship in poetry. She is a founding member of the
Cheburashka Collective
, a community of women and nonbinary writers whose identity has been shaped by immigration from the Soviet Union to the United States.
She has recently completed a second poetry collection. Originally from Moldova, she lives in Los Angeles, where she works as an HIV and primary care clinical pharmacist.
All-Night Pharmacy is available for purchase in hardcover, e-book, with the audiobook releasing August 8th. Check Bookshop.org, Penguin Random House Canada, or Libro.fm for a distributor near you.
Avocado Diaries is part of the Bookshop.org affiliate program and may earn a commission from qualifying purchases.