Terrace Story by Hilary Leichter
In this gorgeous collection of four interlinked short stories acclaimed author Hilary Leichter explores themes of grief, longing, love, and the passage of time.
Readers follow one family and a woman named Stephanie on an extraordinary journey that reads like a modern day fairy tale.
The first in the collection is called "Terrace Story," and that's when we meet Annie, Edward, and their young daughter, Rose. The family lives in a cramped apartment, but when Annie's colleague Stephanie enters their life, so too does a magical terrace where there's room enough for all four all of them. It disappears when Stephanie is not there, so she becomes a permanent fixture in their lives. But it's here we learn that with everything that's added, something must be taken away.
Other stories take us into the lives of those we met in the first, but the circumstances have changed, the universes look somewhat different, but there are similar themes woven throughout. I was left wanting to grab a piece from the previous story and bring it forth to the next, to change the course of the events. However, each story, each paragraph, felt so intricately connected that there felt no other way.
Leichter writes with such beauty about our capabilities as humans, and she packages every heartfelt emotion into dazzling prose. This book is stunning.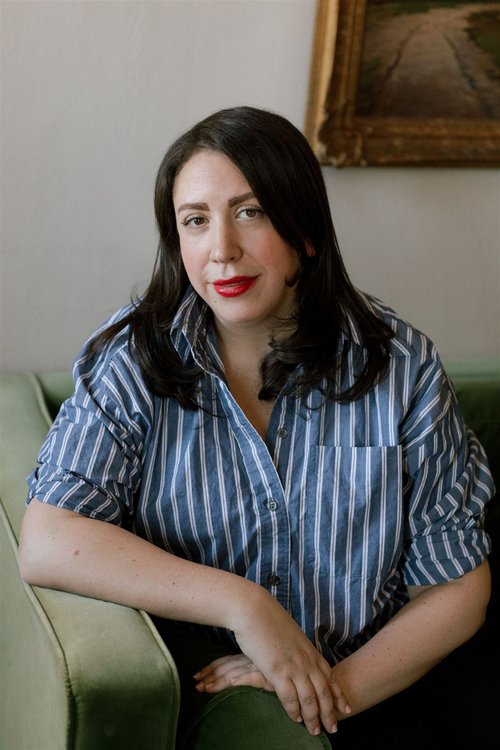 Photo by Sylvie Rosokoff
Hilary Leichter is the author of the novels Temporary and Terrace Story. She has been a finalist for The Center for Fiction First Novel Prize and the NYPL Young Lions Fiction Prize, and was longlisted for the PEN/Hemingway Award. Her writing has appeared in n+1, The New Yorker, and The New York Times, and her work in Harper's Magazine won the 2021 National Magazine Award in Fiction. She teaches at Columbia University and lives in Brooklyn, NY.
Terrace Story is releasing August 29, and is available for pre-order now. Check Bookshop.org, Libro.fm, and Harper Collins Canada for a distributor near you.
Avocado Diaries is part of the Bookshop.org affiliate program and may earn a commission from qualifying purchases.