The Postcard by Anne Berest
The Postcard is unlike anything I've read before. It's the translation of the award-winning French autofiction, La carte postale, based on the true story Anne Berest's ancestors, the Rabinovitch family.
A postcard with no return address arrives to Anne's family home in 2003 baring the names of the four Rabinovitchs who were murdered during in the Holocaust; Ephraïm, Emma, Noémie, and Jacques.
Years later, Anne's curiosity about the mysterious postcard is sparked, and she sets out on an epic journey to uncover who could have possibly known her family after the war. With the help of her mother Lélia, a detective, graphologist, and several others, she's able to piece together the life stories and fates of her ancestors.
It's here she finds out more about Noémie and Jacques, the former a promising young writer, and whose notebooks she comes in possession of. She learns more about her grandmother, Myriam, a courageous woman who fled with her husband Vicente Picabia, the son of French resistance member Gabrièle Buffet-Picabia. All the while, Anne is drawing closer to her own identity as a Jewish woman.
With alternating narratives from the 30s to present day, Berest's latest is a staggering accomplishment. The Postcard is rich with detail, deeply moving, and is an absolute must-read.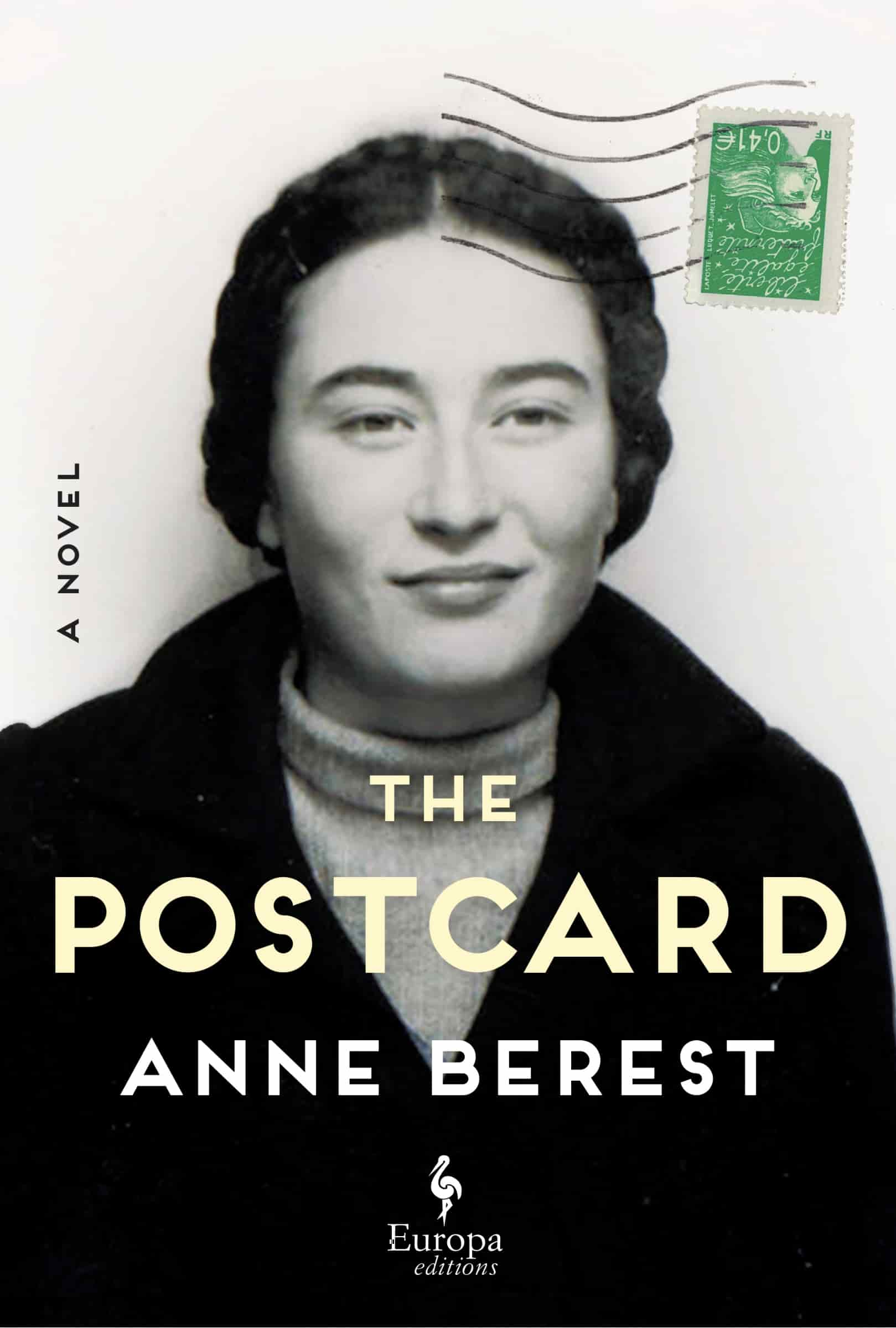 Anne Berest is the bestselling co-author of How to Be Parisian Wherever You Are and the author of a novel based on the life of French writer Françoise Sagan. With her sister Claire, she is also the author of Gabriële, a critically acclaimed biography of her great-grandmother, Gabriële Buffet-Picabia, Marcel Duchamp's lover and muse. She is the great-granddaughter of the painter Francis Picabia. For her work as a writer and prize-winning showrunner, she has been profiled in publications such as French Vogue and Haaretz newspaper. The recipient of numerous literary awards, The Postcard was a finalist for the Goncourt Prize and has been a long-selling bestseller in France.
Courtesy Europa Editions
The Postcard is available for order, releasing May 15 in hardcover, e-book, and audiobook. Check Bookshop.org or Libro.fm.
Translated by Tina Kover.