Nothing to See Here by Kevin Wilson
"I had never wanted kids, because I had never wanted a man to give me a kid. The thought of it, gross; the expectation of it. But if a hole in the sky opened up and two weird children fell to Earth, smashing into the ground like meteorites, then that was something I could care for. If it gleamed like it was radiating danger, I'd hold it. I would."
NOTHING TO SEE HERE
Lilian and Madison have been unlikely friends since meeting at their elite boarding school over a decade ago, and the two have been inseparable ever since. They correspond only by paper. In fact, they don't even have each other's phone numbers.
"In the late Spring of 1995, just a few weeks after I'd turned twenty-eight, I got a letter," writes Lillian, "I heard from Madison four or five times a year, updates on her life that were as foreign to me as reports from the moon, her existence the kind you only read about in magazines."
Madison is married to a prominent State Senator and living in a mansion in Franklin, Tennessee, while Lillian is working two cashier jobs at competing grocery stores, smoking weed in the attic of her mother's house and ruminating on a dead-end life that is constantly disappointing her.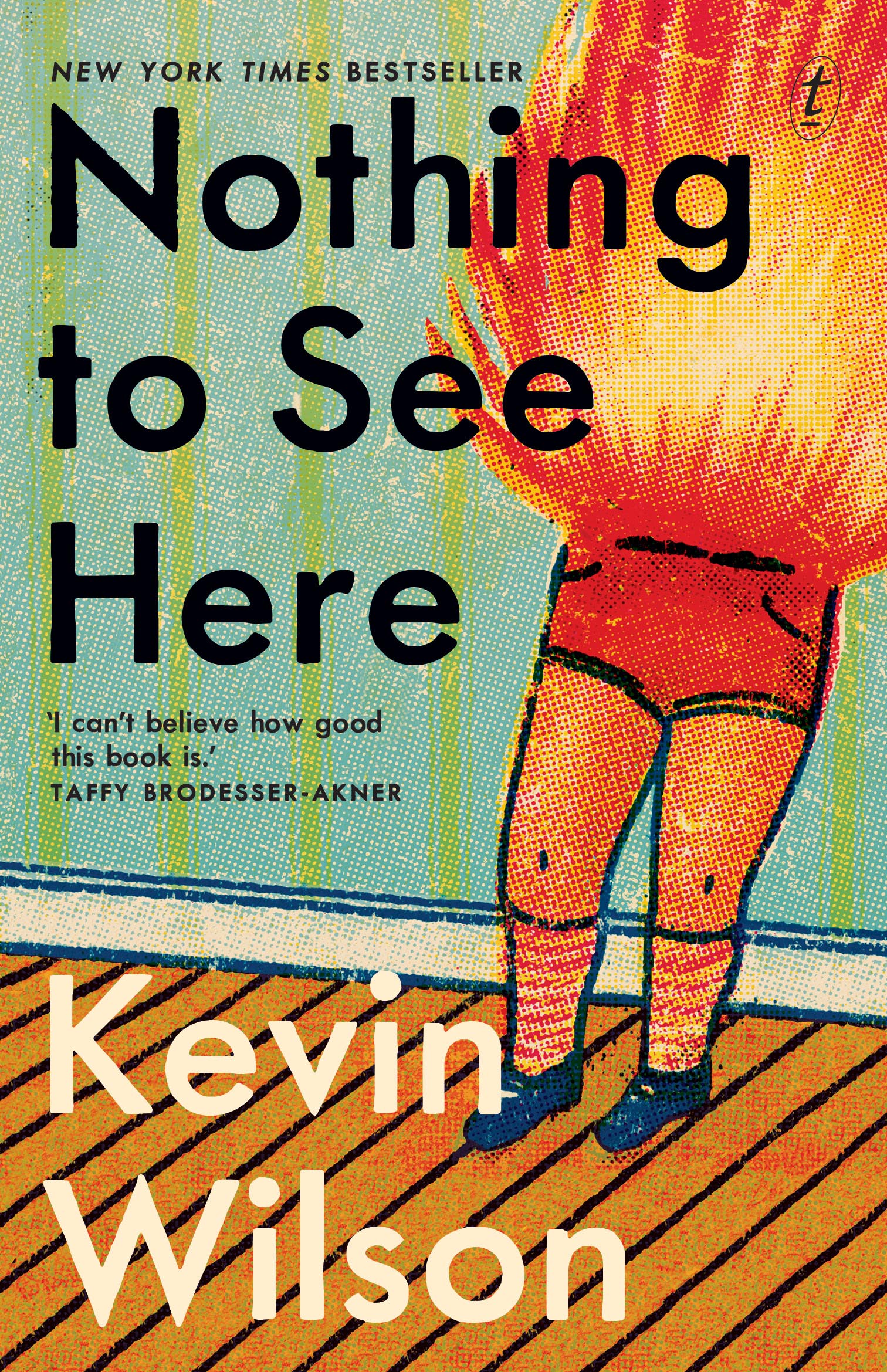 Madison's latest letter comes with an opportunity to get out of town; a job offer for Lillian to come live and work at her home in Franklin for the summer. Given her circumstances, it's one she can't refuse. It's not until she arrives that Lillian realizes the job is taking care of Madison's twin step kids. The catch? Well, Bessie and Roland catch on fire.
Quite literally, although they remain unharmed, the twins spontaneously combust and flames ignite from their skin. Madison is convinced that Lillian can help keep the twins under wraps while Senator Roberts is being considered for Secretary of State. Should the public become aware, his political image could be forever stained.
Lillian on the other hand, has never had children, nor has she ever wanted them, but she falls madly for the twins with whom she lives with in the mansion's guest house. "They were wild, like me. They deserved better, like me," she writes, "I wouldn't fuck up. I resolved myself to this future. I would not fuck up. No fucking way."
Nothing to See Here is a wholly original and gorgeous tale about friendship, love, and, chosen family. It's a book that will stay with long after you read, those glorious lines seared into your brain. Hilarious at times, heartbreaking at others. Kevin Wilson is a master of family fiction.
In an author essay at the end, Wilson shares more about himself and the book, "I don't enjoy being in the world very much. I overcompensate by trying to be overly generous so people don't suspect there's darkness in my mind. But when my brain gets locked in and obsessive, it's almost impossible to break out." He continues, "It's on a loop and the loop gets so loud–I want to do whatever it takes to shut it off. I've learned that when a thought won't stop looping, I've got to hold on to it and touch it and, sometimes, make something with it. The best way I navigate it all is by writing. Creating a story is a way for me to connect to the world–to situate my anxiety in a way that can be understood and that I can move forward from."
"We had to seriously evaluate whether we wanted to have children when I had to go to McLean Hospital in Massachusetts after having a nervous breakdown in 2006. But we decided that the positive things we could offer a child would out weigh those concerns, and Leigh Anne [Kevin's wife] believed that children would teach us to become the people we needed to be."
"The only thing I knew how to do, because I have always been pretty isolated, was to reach inside myself and give my sons all the things that had kept me going. I would read my boys every story I could find. We would make our own stories. I would try to get them to appreciate that when the world is overwhelming, a narrative can be sustaining and can help you survive."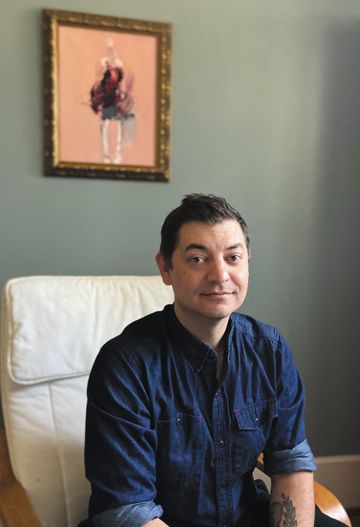 Kevin Wilson by Leigh Anne Couch
Kevin Wilson is the New York Times bestselling author of the novels Nothing to See Here, The Family Fang, which was adapted into an acclaimed film starring Nicole Kidman and Jason Bateman; and Perfect Little World; as well as the story collections Tunneling to the Center of the Earth, winner of the Shirley Jackson Award; and Baby, You're Gonna Be Mine. His fiction has appeared in Ploughshares, Southern Review, One Story, A Public Space, and Best American Short Stories. He lives in Sewanee, Tennessee, with his wife and two sons.
Nothing to See Here is available in hardcover, paperback, e-book, and audiobook format. Check Bookshop for a local bookstore near you.