B.F.F. by Christie Tate
A Memoir of Friendship Lost and Found
"But with friends? I thought those gardens could and should tend themselves. I took a decidedly laissez-faire approach to browning leaves and weeds crowding out the blooms. Friendship. I believed, was supposed to be automatic, natural, effortless. If it failed, well, then maybe it just wasn't meant to be. Or worse, if it failed, maybe it meant I simply wasn't a person capable of holding on to a friendship no matter how hard I tried."
B.F.F.
Christie Tate's B.F.F. is a reflective and courageous memoir about the author's battles with sustaining long term friendships and the one special person who helps her forge the connections she seeks.
In December 1998, twenty-five-year-old Christie meets Meredith, a woman in her mid-forties at a recovery meeting for friends and family members of alcoholics. Tate is there because she's spent her life prioritizing dysfunctional romantic relationships causing her to withdraw from friendships.
Meredith approaches Tate with a gift and a suggestion that she write about her "apartness" – how it's operated in her life and interfered with friendships. The goal is that she'll share with Meredith, and they'll work on their issues together.
"In Meredith, I didn't see a friend, a confidante, a sponsor, or a sister. I didn't have that kind of imagination," writes Tate. "I never dreamed we'd talk on the phone, cry on each other's shoulders, or become each other's family."
It's a beautiful thing to read about these two women and the special bond they create over the years.
"It was with Meredith's help that I'd learned how to be a friend. A bona fide, true-blue, long-term, steady friend. Through her, I learned to tolerate the vagaries of friendship, address the pain of competition with and envy of other women, and confront the lie of my own unworthiness."
Tate's
New York Times
bestselling debut,
Group
, is a favourite of mine and I really enjoyed this one too.
B.F.F.
is gritty, honest, and heartbreaking, and while primarily about friendships, Tate also writes about sisterhood, becoming a mother, and the pivotal moments that occur throughout our lives as we grow older.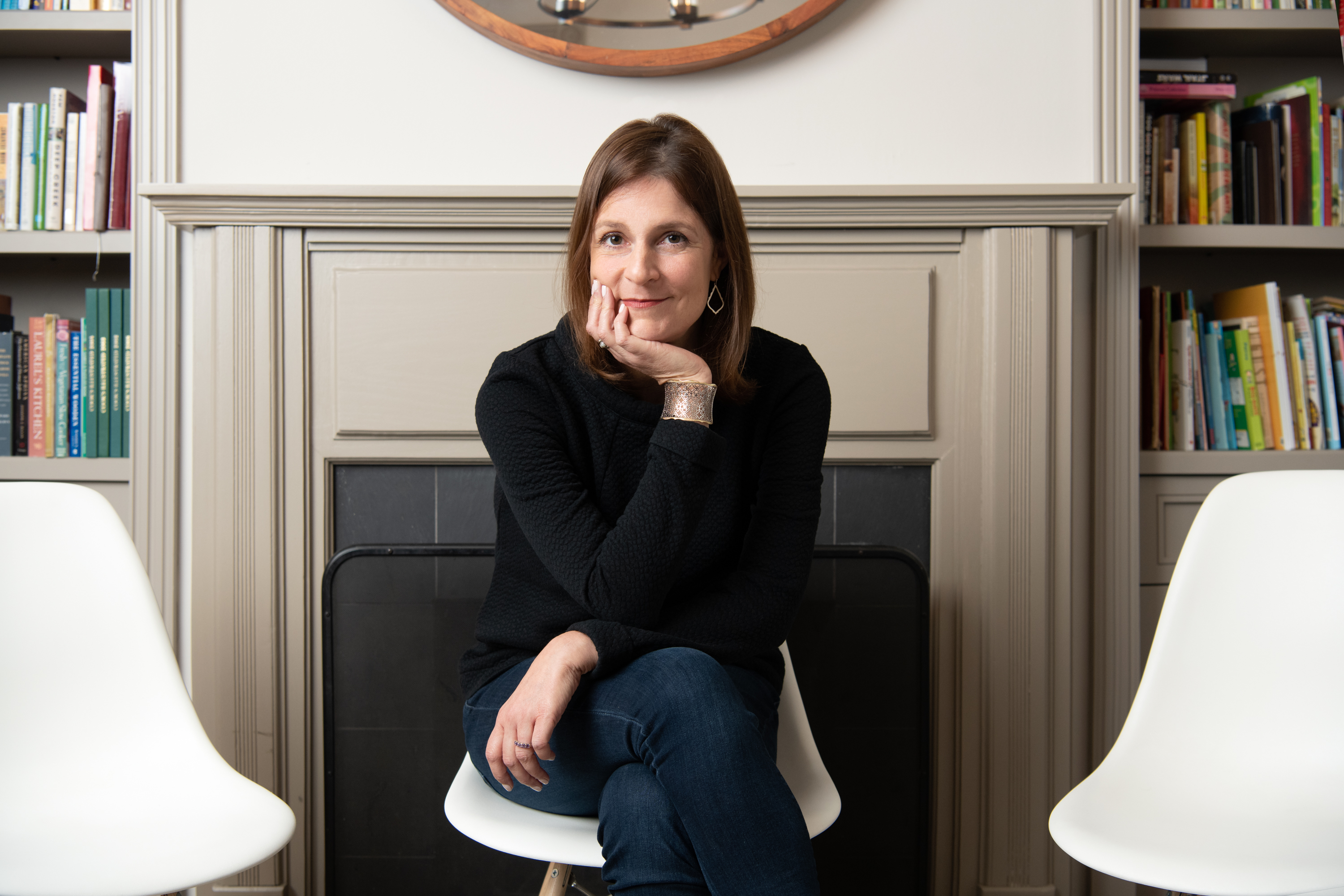 Christie Tate by Mary Rafferty Photography
Christie Tate is the author of the New York Times bestseller Group, which was a Reese's Book Club selection. She has been published in The New York Times, The Washington Post, Chicago Tribune, McSweeney's Internet Tendency, and elsewhere, and she lives in Chicago with her family.
B.F.F: A Memoir of Friendship Lost and Found by Christie Tate is available in hardcover, e-book, and audiobook formats. Check Bookshop.org for an indie retailer near you.