Big Swiss by Jen Beagin
A brilliantly original and funny novel about a sex therapist's transcriptionist who falls in love with a client while listening to her sessions. When they accidentally meet in real life, an explosive affair ensues.
BIG SWISS
"Greta called her Big Swiss because she was tall and from Switzerland, and often dressed from top to toe in white, the color of surrender. Her blond hair was as fine as a dandelion and looked like it might fly off her head in a stiff breeze. She had a gap between her two front teeth, but none of the easy charm that usually came with it, and her pale blue eyes were of the penetrating, cult-leader variety."
And so begins Jen Beagin's third novel about a sex therapist's transcriptionist named Greta who falls in love with a client while listening to her sessions.
Greta is paid twenty-five dollars an hour for her services to work as a "glorified typist" in Hudson, a long way from her old life in Los Angeles, where she'd initially come to reinvent herself, or at the very least, her handwriting.
She's wound up living in an ancient three-hundred year old Dutch farmhouse "one-cigarette drive from town" with her best friend, a chain-smoker named Sabine, her beloved dog Piñon, sixty thousand honeybees, and a couple of mini donkeys named Ellington and Pantaloon.
You could say this is the ideal job for forty-five-year-old Greta, who had been a listener all her life and liked knowing people's secrets. "Now secrets were fed directly into her ears." I could imagine her typing, "wearing only headphones, fingerless globes, a kimono, and legwarmers."
Enter Big Swiss, initials FEW, her latest client and a woman with whom she becomes infatuated. They're both deeply complex characters who have experienced traumatic events. Yet the way Big Swiss carries her trauma is unlike anything Greta has ever heard before.
When the two meet at the dog park sometime later, Greta forges a fake identity and the two fall deeply for one another. It might be the only time Greta has ever revealed her true self. But how long can it last?
What I loved about this novel was the theme of lifelong friendship between Greta and Sabine. That no matter how long they had been apart, they always found one another and struck up right where they had left off.
I took pleasure in listening to Greta's outward bursts of conversation while transcribing Om's therapy sessions, as though she were the third person in the room, at times thinking she knew his client's better than he did. She probably did, at times. Om was quite the character himself.
Big Swiss was dark, hysterical, and completely brilliant. I read the entire novel in two sittings. I laughed out loud. It brought me so much joy. I'm looking forward to more of Jen Beagin's work.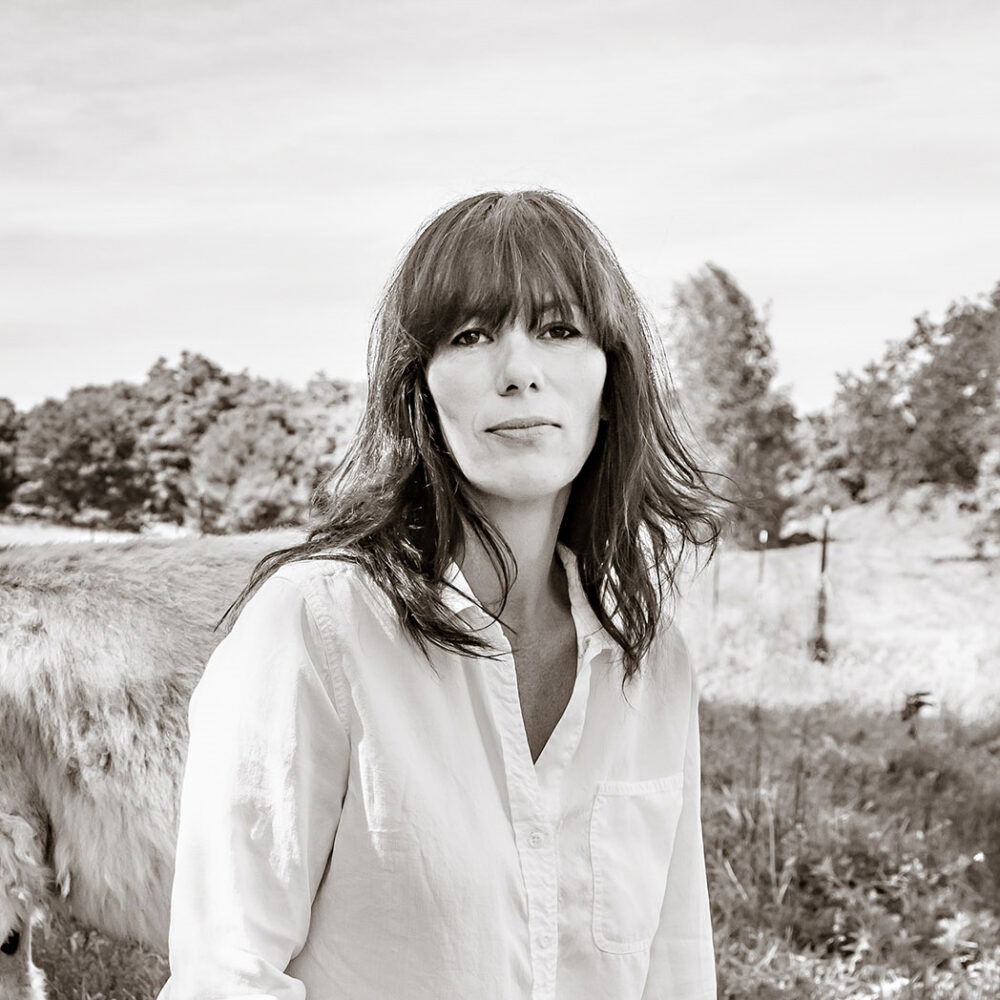 Jen Beagin by Franco Vogt
Jen Beagin holds an MFA in creative writing from the University of California, Irvine, and is a recipient of a Whiting Award in fiction. Her first novel Pretend I'm Dead was shortlisted for the Center for Fiction's First Novel Prize and Vacuum in the Dark was shortlisted for the Bollinger Everyman Wodehouse Prize for comic fiction. She is also the author of Big Swiss. She lives in Hudson, New York.
Big Swiss is available in hardcover, e-book, and audiobook. Check IndieBound for a retailer near you.