The Naked Don't Fear the Water by Matthieu Aikins
"We only get one story, which we narrate looking backward. Our choices and chance encounters, the trembling of another's hand, all matter because of where they lead us."
THE NAKED DON'T FEAR THE WATER
In 2016, a young Afghan driver and translator named Omar makes the heart-wrenching choice to flee his war-torn country, saying goodbye to Laila, the love of his life, without knowing when they might be reunited again. He is one of millions of refugees who leave their homes that year.
Matthieu Aikins, a journalist living in Kabul, decides to follow his friend. In order to do so, he must leave his own passport and identity behind to go underground on the refugee trail with Omar. Their odyssey across land and sea from Afghanistan to Europe brings them face to face with the people at heart of the migration crisis: smugglers, cops, activists, and the men, women and children fleeing war in search of a better life. As setbacks and dangers mount for the two friends, Matthieu is also drawn into the escape plans of Omar's entire family, including Maryam, the matriarch who has fought ferociously for her children's survival.
What I thought
Deeply moving, heartbreaking, and rich with detail, The Naked Don't Fear the Water is a book I'll never forget.
Crossing dangerous borders disguised as an Afghan migrant, journalist Matthieu Aikins describes the purpose of his trip, "I could see the refugee underground from the inside," he writes. "And I wouldn't have to leave my friend behind."
Aikins travels with Omar, a memorable young man fleeing his war torn country. Omar is also hoping to bring the love of his life, Laila with him.
Matthieu met Omar in his twenties, when he was getting his start in journalism. They met in downtown Kabul when Aikins was twenty-four, and they'd been working together ever since.
"I wanted to be a writer and I thought I'd find it in the world the material I lacked within myself," writes Aikins.
Throughout the book, the reader learns about Omar's upbringing. "At the age of ten, he could lift fifty-pound tubs of ice cream at the shop. At thirteen, he started working in construction. When he grew up, he wanted to become a doctor, to help people. Or a pilot, and see the whole world."
Through Aikins' narrative I also came to know each member of Omar's family, and how the war had impacted them, both together as a unit, and separately as they had sought refuge wherever they could.
I was constantly in awe of the courage of Matthieu, his love for his friend Omar and those around him, and the lengths he was willing to go to, putting his life at risk at every turn of the page. Along with Omar, the two men took on every challenge and overcame it.
The Naked Don't Fear the Water was an awakening and education of what migrants are facing globally. It conveys the true nature of migrant life, and what really happens when individuals flee, or try to flee their countries.
What I've been led to believe my whole life, is that the countries I've lived in — those in Europe, and Canada, have been especially welcoming to refugees. I've turned a blind eye to the reality, which is much harsher than I ever could have imagined.
The light Aikins sheds on this highly important topic educates readers on long wait times, the daily dangers, overcrowded and under-equipped refugee camps; where individuals are often stranded for long periods before being relocated. That is if they ever make it there.
There are many stories within this one book. Individuals you will read about that you won't be able to forget. It's a fast-paced read that left me deep in thought. I absolutely recommend it.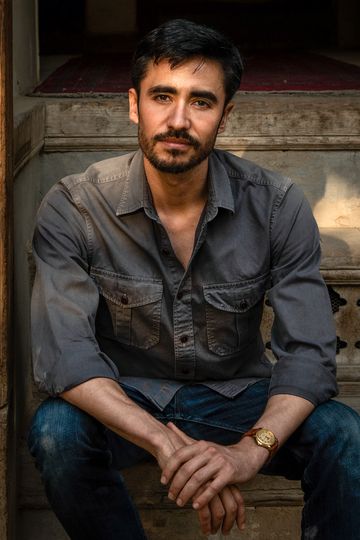 Matthieu Aikins by Kiana Hayeri
Matthieu Aikins has reported from Afghanistan and the Middle East since 2008. He is a contributing writer for the New York Times Magazine, a contributing editor at Rolling Stone, and has won numerous honors, including the George Polk and Livingston awards. He is a past fellow at Type Media Center, New America, the Council on Foreign Relations, and the American Academy in Berlin. Matthieu grew up in Nova Scotia, and has a master's degree in Near Eastern Studies from New York University. The Naked Don't Fear the Water is his first book.
The Naked Don't Fear the Water is available for purchase in paperback from Indigo and in e-book and audiobook format from Kobo.