eBooks for Everyone — The Literary Press Group launch a new destination for Readers
I was thrilled to hear that The Literary Press Group had announced the launch of
eBooks for Everyone
, a new collection of accessible-format titles from 23 Canadian-owned literary publishers, now available on LPG's All Lit Up retail website.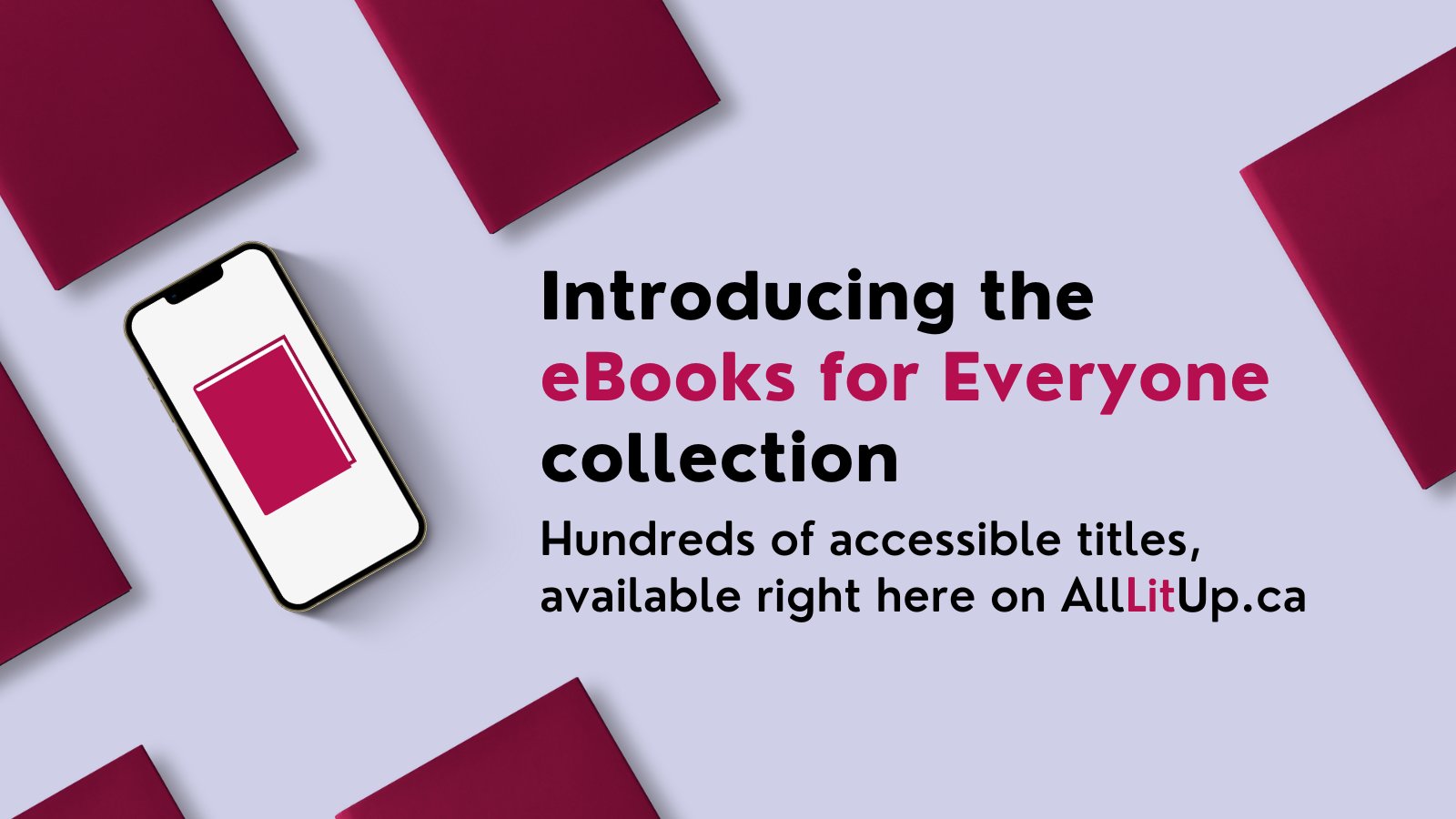 Award-winning titles available for purchase right now on the platform include The Marrow Thieves by Cherie Dimaline, Bottle Rocket Hearts by Zoe Whittall, and A Secret Music by Susan Doherty.
"It's thrilling to release this rich literary collection," said Laura Rock Gaughan, executive director of the LPG.
"New readers will discover vital Canadian books that were not previously available in accessible ebook formats, and our All Lit Up site will display a level of accessibility detail that goes beyond what is currently available in the market."
You might be wondering, how easy is it to use and what devices are supported?
The catalogue itself is easy to navigate, with genres laid out as shown above.
In order to access the eBooks, you'll need to download
Adobe Digital Editions
(ADE) and have an account. ADE is a free eReading software, which allows you to access and read eBooks on your iPhone, iPad, MacBook, Kobo, and
more
.
To give you an idea of what the process looks like, I placed an order for Bottle Rocket Hearts by Zoe Whittall.
Once I installed the software, made a free Adobe account, and ordered the book, I checked my email and had received a link to download the book file.
When I clicked the file, it saved to my downloads as a .ASCM format.
The file should open up as a book in the Adobe Digital Editions application. If it doesn't automatically open there, control+click and select "open with > Adobe Digital Editions". If it's not on the list, select Other, and find it in your Applications folder.
With Adobe Digital Editions, you have the ability to
highlight words
,
increase text size
, bookmark pages, and add notes. There's much more you can do with this software,
see here for details
.
How do I transfer to my iPad, iPhone, Android, Kobo, or other eReading device?
Adobe Digital Editions supports eBook transfers to multiple supported devices. As well as reading in the computer app itself, you can see a full list of other supported devices right
here
.
For iOS and Android use, it's recommended to install
Bluefire Reader
. If you're on the Apple ecosystem, you can also read directly on the Adobe Digital Editions App for iPhone once you
sync your devices
.
Within the app, you can share sections of your reading material with contacts (great for book clubs), look certain words up in the dictionary, and change the margins and text size.
I use a Kobo eReader, and found the transfer to be quite straightforward. I plugged my Kobo in, and it appeared on left panel of Adobe Digital Editions (as shown below). I then dragged Bottle Rocket Hearts across the screen and into the Kobo folder.
Adobe Digital Editions software screenshot | by Sean Loughran

Once your book upload is complete, open a new finder window, and eject your Kobo or other supported eReading device before untethering it from the computer.
When that's done, your book should appear in the library of your device.
From my Kobo, I was able to access all features of the book, including
increasing
and
decreasing
text size,
highlighting
, bookmarking, and making notes.
Bottle Rocket Hearts by Zoe Whittall / Image by Sean Loughran
The new catalogue is a tremendous offering in that it gives access to never before Canadian authored books in this accessible format.
According to LPG, "less than 5 percent of books currently published each year are accessible to readers with print disabilities."
Each book in the catalogue has undergone conversion and quality assurance processes, in partnership with
eBound Canada
, to create files with critical accessibility features and information.
eBooks for Everyone: available online at All Lit Up.