Funny You Should Ask by Elissa Sussman
A restless young journalist with big dreams interviews a Hollywood heartthrob—and reunites with him ten years later to discover exactly how he feels about her in this heartwarming and comedic novel
FUNNY YOU SHOULD ASK
Then. Twenty-something writer Chani Horowitz is stuck. While her former MFA classmates are nabbing high-profile book deals, all she does is churn out puff pieces. Then she's hired to write a profile of movie star Gabe Parker: her number one celebrity crush and the latest James Bond.
All Chani wants to do is keep her cool and nail the piece. But what comes next proves to be life changing in ways she never saw coming, as the interview turns into a whirlwind weekend that has the tabloids buzzing—and Chani getting closer to Gabe than she had planned.
Now. Ten years later, after a brutal divorce and a healthy dose of therapy, Chani is back in Los Angeles as a successful writer with the career of her dreams. Except that no matter what new essay collection or online editorial she's promoting, someone always asks about The Profile she did on Parker.
So when his PR team requests that they reunite for a second interview, she wants to say no. She wants to pretend that she's forgotten about the time they spent together. But the truth is that Chani wants to know if those seventy-two hours were as memorable to Gabe as they were to her. And so… she says yes.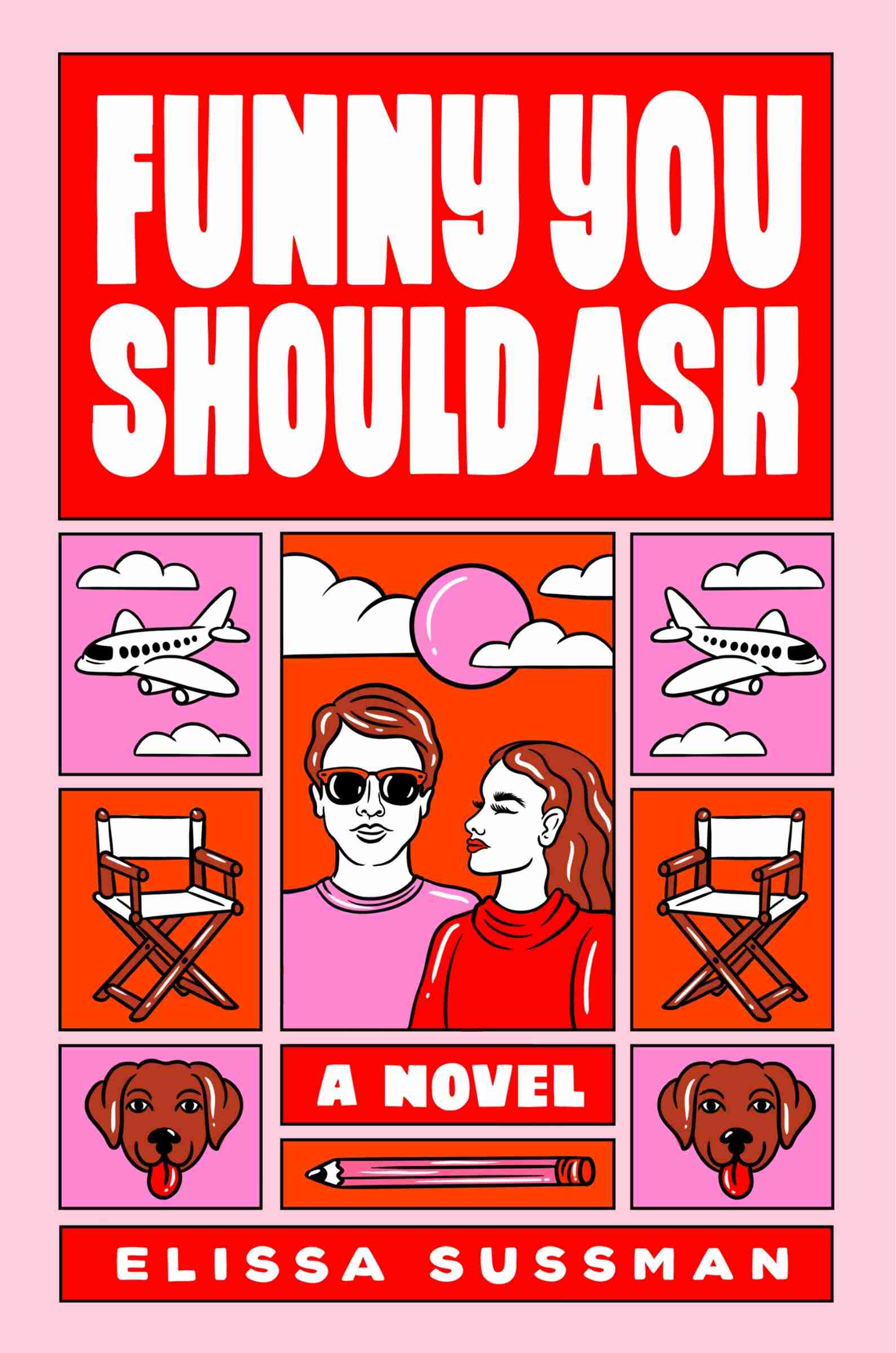 What I thought
Let's start with that incredible cover design. I came across Elissa's novel on the
Random House Instagram
, and picked up a copy that same day. I won't lie to you, I hadn't even read the blurb, and bought the novel based solely on its cover.
Many don't think about this, but at least ten people who saw me reading complimented the design, asked what I was reading. Within a week, I saw two of them reading the same book. So, bravo to the cover designers.
Told through alternating timelines, readers learn about the budding romance of Chani, a reporter, and Gabe, an actor. We learn about what happened that fateful night ten years ago when she interviewed him, and what their future might, or might not, have in store for them when they meet again.
Although a longer read, I did find this to be quite charming. Chani, the protagonist, and I are very alike in what we do professionally. She was also bubbly, upbeat, and a well-rounded character.
What I really enjoyed was that Sussman's novel gave me the respite I needed from the real world when I needed it. I could dive right in and take a break from reality.
All in all, Funny You Should Ask is a lovely read. It's a brilliant, uplifting work of fiction with sprinklings of humour, and a great cast of characters. A nice book to get you out of a reading slump as well.
Just like Elissa writes at one point, "it's a bubble bath in a book, soothing and calming," — and that's what this one really felt like.
Elissa Sussman by John Petaja


Elissa Sussman is the bestselling author of Funny You Should Ask and three young adult novels. She received her BA from Sarah Lawrence College and her MFA from Pacific University and lives in her hometown of Los Angeles with her husband and their two dogs, Basil and Mozzarella.